The Palace enjoys prestigious locations and with great flexibility of use, able to involve the guest and evoke amazement.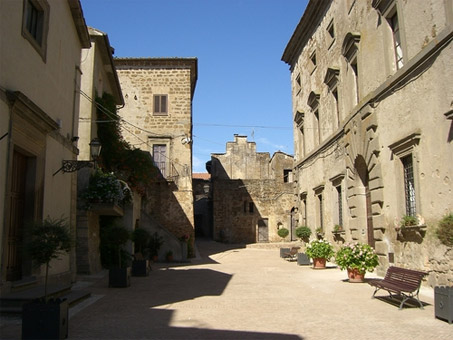 Located in the centre of the ancient Mugnano in Teverina, the building impresses with its majesty, but once you cross the great and ancient front door, in the eyes of the visitor opens the large medieval court and the beautiful peperino staircase.
The medieval court and the Orsini hall
On either side of the court facing the medieval halls, communicating with each other, ideal for small receptions individually occupied, or can accommodate up to 130 people when engaged when full.
The greatest of these is the Orsini Hall which can accommodate up to 70 people.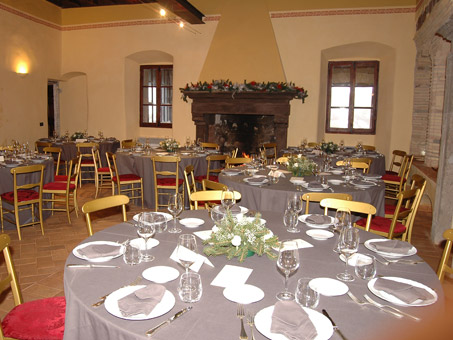 The nobles' halls
Upstairs the charming halls of the nobility, decorated with original frescoes of the sixteenth century, all communicating with each other, are able to accommodate up to 130 people.
Borghese Salon
The main Salon or Borghese Salon (can hold 80 people) with its Loggia del Peruzzi offering a breathtaking view overlooking the Tiber Valley.